Close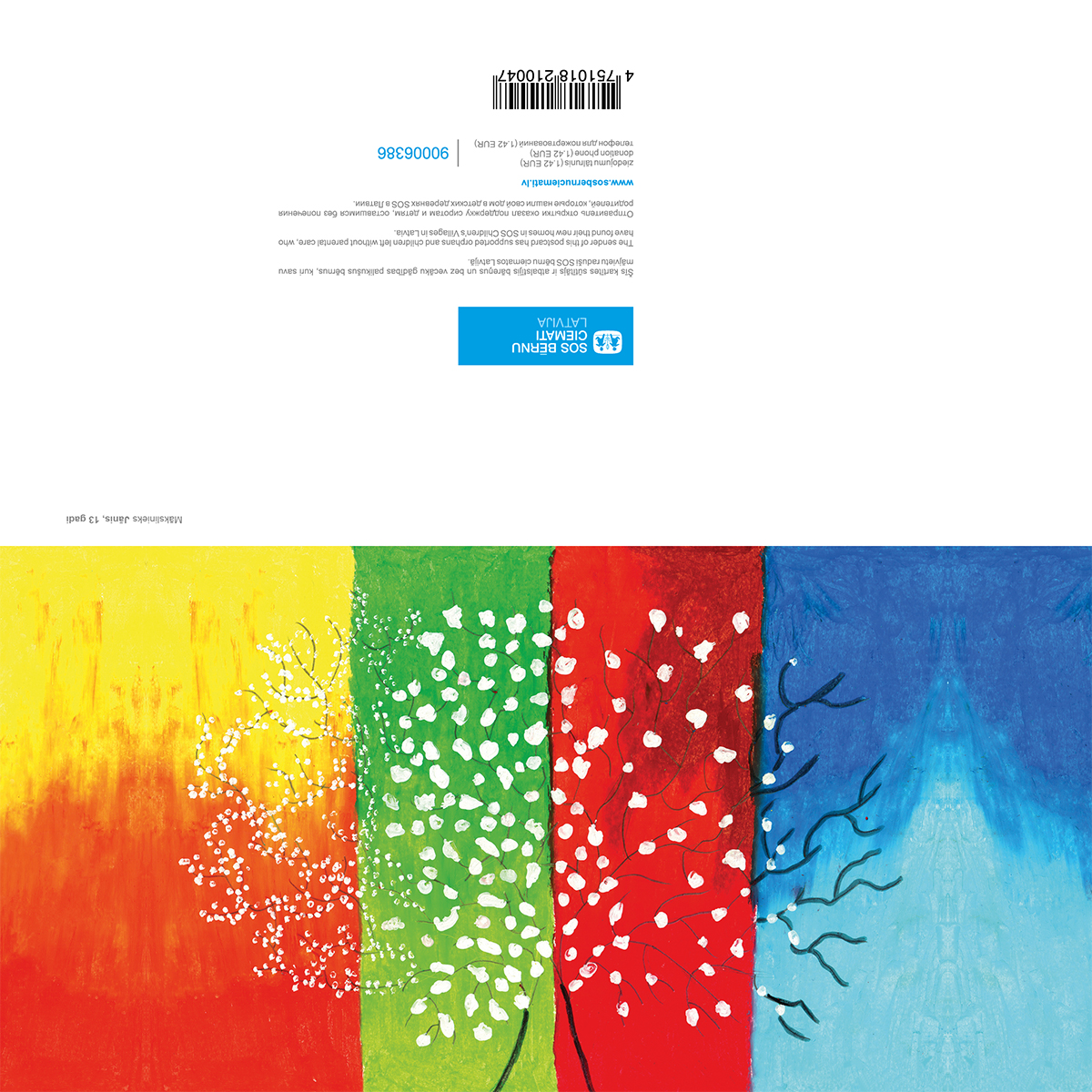 € 1.50
Charity card "Four seasons"
Christmas charity card project together with young artists to support families in SOS Children's Villages. The Christmas charity card is printed on quality paper and folded. On the backside of the card is an indication that the sender has supported the families of SOS Children's Villages in Latvia - in Latvian, English and Russian.
Author

Jānis, 13 years

Availability

853 units

Sizes

10x15 cm
Useful information
You can receive the ordered cards in our office in Senču street 4 during our work hours from 9.00 AM to 5.00 PM. It is possible to arrange delivery via the post office, Omniva, or come to another creative agreement. The delivery costs are covered by the customer.