Back to all news
About the activities of the SOS Children's Villages Association during the Emergency situation
Dear friends and supporters! As a socially responsible organization, we are currently calling on everyone to be careful and act with precaution in order to restrict the spread of coronavirus COVID-19. According to the decision of the Latvian government, the emergency situation was declared throughout the national territory from 14 March 2020 until 14 April 2020 with certain serious restrictions about public gatherings, travel, special precaution measures, etc. On 7 April 2020 the government took the decision to prolong an emergency situation until 12 May 2020.
In May emergency situation was prolonged once again - until 9 June 2020. However, now several restrictions are not so strict as before and gradual exit from the situation is planned. The children are safe at homes with SOS moms and foster parents. The week from 16 March until 20 March was annual spring holidays at schools in Latvia, but afterward, on-site learning was suspended in all educational establishments and remote training is ensured up to further notice.
Our support and training groups are temporarily suspended, too. But the social workers of family support centres continue to work with vulnerable families with children living in local communities, to be able to help them in any crisis situation.
We will be grateful if you continue to support us in times of crisis. You will not meet our goodwill messengers in supermarkets for the coming weeks, but online donations are highly appreciated through our online facilities at https://www.sosbernuciemati.lv/en/how-to-help
The picture shares memories from the last summer's meeting of foster parents, which was organized by SOS Children's Villages Latvia. Did you know that the abbreviation "SOS" in our name means "Societas Socialis"? In Latin, it stands for a "socially responsible society".
Thanks for your support!
(more info: https://mk.gov.lv/en OR https://spkc.gov.lv/en ).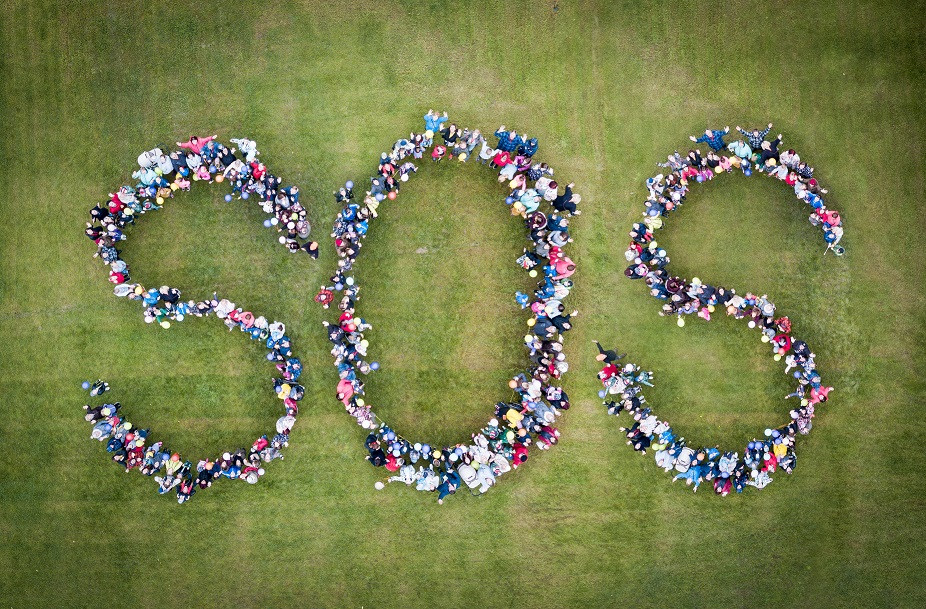 Back to all news
Subscribe to our newsletter
If You wish to receive news about SOS Children's Villages work, training and support programs, enter Your email address - You can cancel any time. Read our privacy policy (in Latvian) for detailed information about how we process Your personal data.