Darya Kasyanova has been the national programme development director of SOS Children's Villages Ukraine for five and a half years, supporting children without parental care, protecting their rights. As well as working on the ground in Ukraine in the midst of war trying to keep children and families safe, she is also a mother trying to look after her own family.
Darya speaks of the harrowing situation in Ukraine and the efforts to evacuate as many children as possible.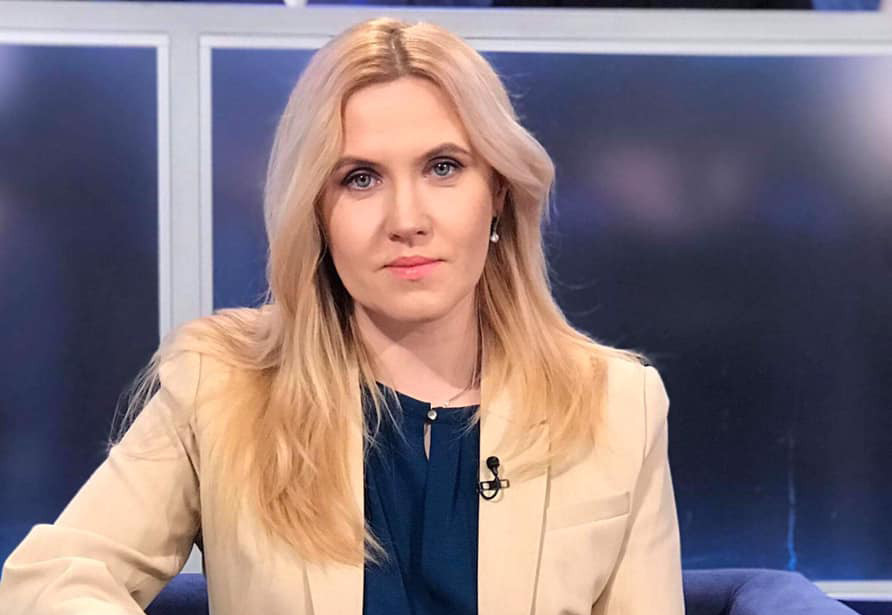 How did you prepare for the current situation?
I had a very similar experience before. In 2014, when the war in Donbas started, I was working with a different organisation in Donetsk. In 2014 and 2015, we managed to relocate all foster families and children who were in residential institutions on time. When it became obvious that the country was facing war, even in December last year, we started active communication with the government asking for preparatory steps. But, the experience from 2014 and 2015 was not considered relevant.
The war started suddenly with everything changing quickly. Many people started contacting me because they knew about my past experience helping to relocate children. It was unfortunate that despite the efforts made by SOS Children's Villages and other stakeholders including the Ukrainian Child Rights Network, the preparatory steps for evacuating children were not done in time. We mapped all child care services in nine regions which we considered to be risk zones in case of a conflict. The mapping gave us data about the numbers of children living in foster families, and children in residential institutions. The nine regions were selected based on criteria we considered relevant, such as bordering Russia, for example. We made a slight mistake because it turned out that actually ten regions are risk zones right now. We shared this mapped data with UNICEF, with all key stakeholders and bodies from the Ministry of Social Affairs. Unfortunately, there was not enough time for us because we shared the information on Monday, and the war started on Thursday morning. If we had a little more time, some steps could have been done based on the information we collected.
How many children live in these regions which are now risk zones?
The number of children living in these regions is around 4 million. Within these regions, about 1.5 million children live in hotspots meaning cities and towns that are blocked at the moment, like Irpin, Mariupol, Bucha, Hostomel, Stanytsia Luhanska, Sievierodonetsk, Starobilsk, Popasna and others.
Some residential institutions from Luhansk and Donetsk regions managed to evacuate the children to western Ukraine. Currently, there are big problems with the evacuation of children in Zaporizhia, Kharkiv, Mykolaiv, Sumy, Kherson, Zhytomyr, Chernihiv regions. There are no exact statistics as new hotspots appear every day. We constantly monitor the situation of the children in residential institutions there. Just on Saturday, we managed to take out around 150 children age 0 to three from four homes in Kharkiv. The staff didn't want to leave, and the evacuation of children without them is illegal. We were persuading them for three days, and ultimately succeeded. The people on the ground who are supporting the evacuations are risking their own lives because the evacuation from risk zones often happens during shooting. There were cases when the shooting started exactly at the moment of evacuation.
You need to choose between risks. On the one hand, you risk being isolated in a town or a city which is totally blocked and left without electricity, with no access to medicines, no heating. On the other hand, you take a risk to evacuate knowing that shooting may start and you may not get out of it alive.
We know of a home with around 50 children living there in Vorzel, near Kyiv, that has been isolated for about five days. Nobody knows what is happening there. Nobody has access. We used to have contact with volunteers and the director of the home, but now contact of any kind is not possible. They don't have phone connection, and the physical access is blocked.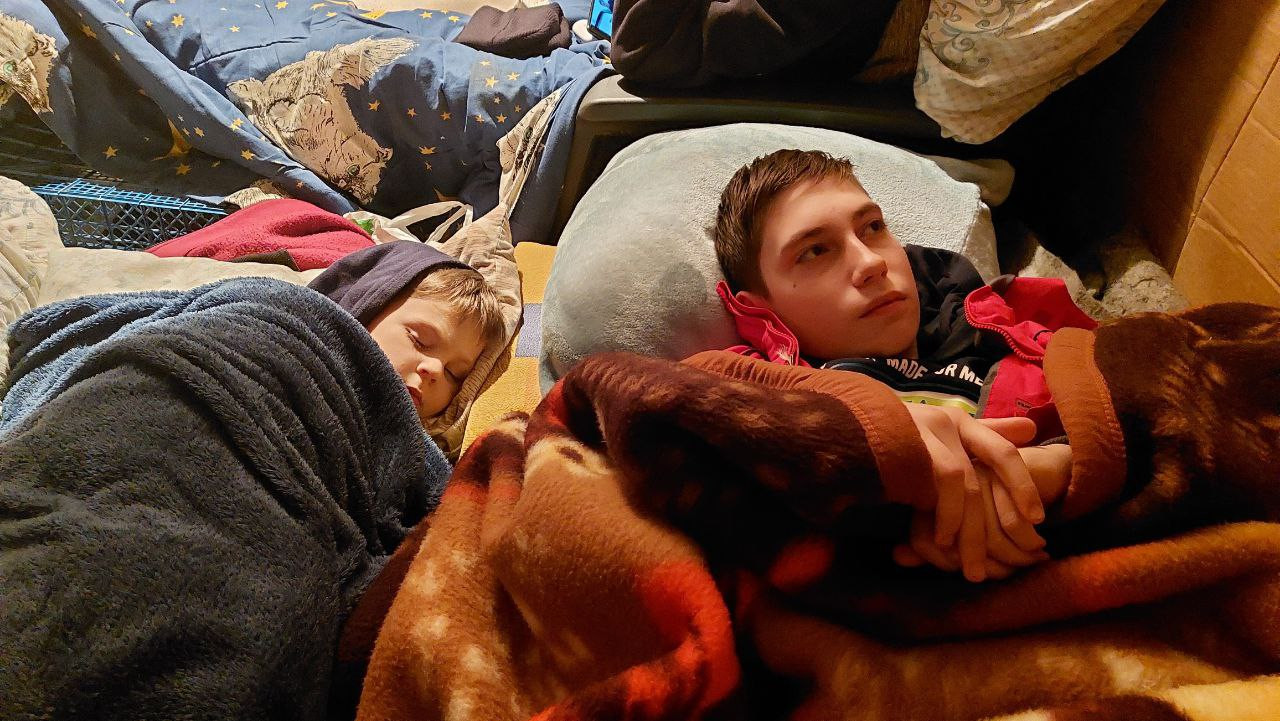 How can you help them?
I wrote a letter to the UN Committee on the Rights of the Child asking about opening humanitarian corridor. This was facilitated through our advocacy colleagues. They knocked on all doors to have this topic discussed by the UN Committee on the Rights of the Child. Humanitarian corridors are being negotiated between the Ukrainian government and the Russian Federation. Informally, there is an agreement to have corridors, but in practice they don't work. There was an attempt for a humanitarian corridor from Mariupol and nobody managed to get out. The Russians forces are opening fire towards buses full of people evacuating. All of this is happening under fire. There is, in fact, no humanitarian corridor. So, people leave on their own taking with them only what they can carry. Ukrainian soldiers help them with carrying children or women or those who cannot move. On Sunday, a family with two children died during such evacuation in Irpin. They were about to cross a bridge, where the Ukrainian soldiers were helping the people. At that moment, gunfire started to ring out. Two children were killed. That's how the evacuation goes.
What is the situation in the towns and cities which are blocked?
There is the risk of dying not just from bullets, but from hunger and the cold. This is exactly why we need to urgently have functional humanitarian corridors.
People hide in cold basements. There are basements with hundreds of children. In the basement where I was, we had some water and bread. Now, you can't buy anything. The shops are not working anymore in the towns and cities which are blocked. Food is a problem. There is no heating and the temperature in the night was -8oC. There is no electricity in the blocked towns, people cannot charge their phones. They cannot use generators anymore because there is no fuel to run them. There are many babies among the people in the basements. Their mothers cannot breastfeed them because many started to lose their milk. They cannot give them baby formula because it's not available. This means that many children are at serious risk of dying from hunger.
"As long as I can stay here, I will keep the work of SOS Children's Villages going. I will do everything possible".

Darya Kasyanova, national programme development director of SOS Children's Villages Ukraine
How are your children?
I have two daughters. The older one is 19 years old and she went through this already when she was eleven and we had to leave our home in Donetsk. For her, war happening again is a huge tragedy. It was because of her that we didn't leave our home in Irpin until two days ago. She was categorically against leaving. She said: "I don't want to lose my home again, I don't want to lose my home for the second time." My younger daughter is two years and eight months. We were making up fairy tales for her to saying the sound of bombs is thunder. Yesterday when we were driving to western Ukraine, whenever she heard the noise she would ask: "What is this noise? This is shooting, right?" It's crushing to know that even though I have two daughters with an age difference of 17 years, both of them already have experienced war.
Are you considering evacuating abroad?
I get many offers to move to a safer place, and I am very grateful. At the moment, we are staying here [in western Ukraine]. My husband has not been home for a while, and came back to save us from Irpin. Now, my younger daughter is so attached to her father that she doesn't want to move one step away from him. She wakes up at night asking: "Where is my father? Where is my father?"
My husband cannot leave Ukraine because men are not allowed to leave. We are together and want to stay together for as long as possible. It's very difficult to predict the situation. If we see that here too it will not be safe anymore, then we will look for a safer place. As long as I can stay here, I will keep the work of SOS Children's Villages going. I will do everything possible.
What is SOS Children's Villages Ukraine planning?
We need to focus on humanitarian action in the areas where there are most internally displaced people from the most affected regions of Ukraine. We will continue to coordinate the relocation of foster families from the country to safer places. One of our biggest tasks is to support our staff. We must help them to stabilise emotionally. They need psychological support to be able to continue working. Otherwise, we will lose them. The teams of Olena Kripak, programme director Kyiv region, and Lyudmila Kharchenko, programme director Luhansk region, did a tremendous job. They put in a lot of efforts to persuade the foster families [supported by SOS Children's Villages] to relocate before the war started. Now it's time to focus our support on our staff so that they are able to continue to work.
Many describe you as a hero. What do you say to this?
I don't think I am hero or brave. I think that women, in conditions of stress or shock, don't fall apart. At least this is my characteristic. I didn't fall apart, I pulled myself together, I focus, I concentrate. This is a way of self-protection, I am aware of that. I dived into the work. I tried to analyse what can be done, where we can focus, what resources I need to be able to do, what needs to be done. This helps to not go crazy in this situation. I also have my own private tragedy having lost my home twice. The situation is very uncertain. If you think about this uncertainty, you may really lose your mind, and this is not the way out.
I try to focus on what I can do well, and my colleagues are the same. We all are thinking of how to help children, and how to help colleagues in this situation. There is no sense to panic in this situation because it doesn't help. The terrible events that have been happening in Ukraine for years now somehow prepared us for all of this. We who work in the child welfare field don't need motivators. We don't need drivers because we are already self-motivated. That is why we work in this area. The mission of SOS Children's Villages coincides with our personal mission. We were talking just recently in our team how lucky we are that our personal and professional missions coincide. We are trying to save families and we are happy to see it work. We also clearly understand that it is not going to get better anytime soon. It will be a very challenging situation for people, for adults, for our staff, for children above all for a long time now. The consequences of this war may last even for a decade, we are aware of this.
Do you have any message to the colleagues of SOS Children's Villages around the world?
Thanks to everyone who is standing with Ukraine and is expressing solidarity. Thanks to the people who are helping and supporting. The children and families of Ukraine need your help and support. I want to everyone to know that what is happening here in Ukraine, in Europe, this is the hell of hell. I want everyone to know that we are in hell.
Back to all news
Subscribe to our newsletter
If You wish to receive news about SOS Children's Villages work, training and support programs, enter Your email address - You can cancel any time. Read our privacy policy (in Latvian) for detailed information about how we process Your personal data.